Comments welcome.
#LLFJ Morning Epiphany
I'm not trying to get preachy, but I think somewhere along the way we misconstrued the meaning of "love one another as i have loved you" Perhaps our love for one another, non romantically, has become …conditional? I guess i'm finally understand that all we really need is love. love in spite of ourselves. that's my morning epiphany
i appreciate feed back. nothing serious, just...
The truth
What I want more than anything is to feel good enough. The pain of feeling inadequate is the greatest thing I've ever felt. When I'm down in this dark place it's the only thing I can feel. It's the only thing I ever really pray for. Not to lose weight, to prosper financially, or even to achieve my goals in life. I just want to be enough for somebody, anybody. My friends, my...
and it occurs to me
it's not up to me to fix those things that are broken beyond repair. If i had any control over them in the first place, i would have prevented them from being broken.  Sometimes people cannot be fixed and, for that matter, neither can your relationship with them. What you can do is be honest. Honesty bests anger and can be the kryptonite to ones pride. Never quell honesty for...
Just in case you wanted to get me something for my... →
rambling
how can i tell a secret that's so dark but not deep? you can see it in my eyes if you had the decency to look. i've only realized that i'm trapped within me. i want to escape to you and run away to us. and when i can't sleep because you fill my dreams can't plan because you are my schemes  and can't perceive as a human being because the space that you...
A: The Beatles S: Julia A: The Beatles (The...
Watch
Somthing I've been working on, I'd appreciate some feedback
All the thing I want 2012 to be
Drama free Debt free Hassle free Hoe free Conflict free Depression free Temptation free Regret free Nigga free (not all black ppl, just niggas with no sense) Gossip free Lie free Tear free Full of love Full of hope Full of fam Full of friends ;) happy new year! MJW
#LLFJ there comes a point where the talking has to...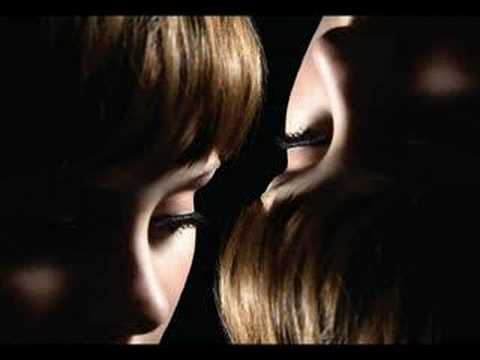 Many waters cannot quench love.
...............
I've been trying to approach the things/ways i feel in a more productive manner. for some things it works really well, other's not so much. I've been telling myself no only to find the lies my thoughts giving in to a truth deeper within me. oh well.
I'm sometimes convinced that god has more faith in...
Dear summer, (unpublished)
I should have noticed but I was blinded when you kissed and hugged me You led me on and I don't you ever really loved me You used to thank me for the way I treated you And in you turned your back on me the moment I needed you Because I was always there in a heartbeat not, never hesitated And now I think of our relationship as time wasted
it's funny how you just want to be free and can't...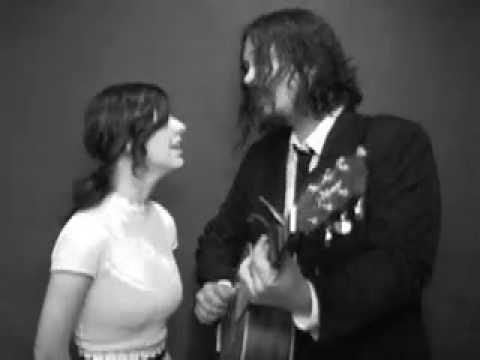 What do you do....
when you have to walk away from what could have been the greatest story ever told. Since i referred to it as a story one can only assume that no matter how great it was, it came to an end.
Mike Ward's Million Dollar Ideas (best of the...
Mike Ward's Million Dollar Ideas 1.       Tampon Tea 2.       A clothing line specifically marketed to teen moms 3.       Dissolving condoms, so she thinks you put one on 4.       Baby food with a sedative in it. Parents take back the night. 5.       A service that will fake rob your job 6.       A service that will fake kidnap you from events you don't want to be at 7.       A screen saver that...
The Heartbeat Bill
I was thinking about the Heartbeat Bill this morning on my drive in. It concerns me that if this passes, the government will be essentially forcing, from my point of view, women and men into parenthood who may be unfit or not ready to be parents. It also comes off a bit Holier-than-thou. I'd be interested in knowing how many supporters of this bill have actually faced the reality of...
3 tags
Michele Bachmann: Dumbest things she's ever said
lesbiansandcats: reindeer-games: HOW CAN ANYONE ACTUALLY SUPPORT THIS WOMAN ahhhhhhhhhhhhh.
I dont often talk about this
It's been about 3 years since i was diagnoised with clinical depression. it has been something that i suffered with for the majority of my coherent life. i didnt have the courage to stand up to it until i was in college and had locked myself in my room for a solid week because i couldn't handle the world outside my bed room door. since that time i have fought a battle that  i'm...
"I have on my table a violin string, it is free. But it is not free to do what a..."
– somebody via the wonderful Nicole
Clinical Depression + Social Anxiety = Rough Week...
I guess
I guess I'm just tired of feigning happiness
sarahandthesecrets asked: p.s. out of all of the beautiful voices in the world that you've heard, how can you say that you 'love' mine? Nah. I'm just a white girl and I sound like every other white girl ever. :)
"#LLFJ you live for 3 days when you're heart gets broken 1. the day they..."
Dear White People, why does your skin go to shit a...
Everyday I realize more and more that I wasted so...
two different views on what we were creating, i...
#LLFJ summer is a way of life
dear summer pt. 5
Dear Summer, I'm having a tough time dealing the weather i'm starting to forget you and long for winter forever it hasnt been long since you made the choice to be you i'm starting to reconcile with the fact i'll never see you and if i did then it would be the same you will i have the courage to reclaim you? will i use my apathy to maim you? i must sound like an...
...everything that follows.: First Listen: Jay-Z &... →
naughtani: It's official: Kanye & Jay defeated the pre-release album leak. But it's Monday morning, the wait's over and by now the majority of fans and onlookers have Watch The Throne in their possession. Already, everyone's forming their opinions on what's set to be one of the biggest releases of…
#LLFJ if you love someone don't let them go, fight...
Dear Summer. Part 4
Dear Summer, It's been a couple months, I've been real poetic I've been biting my tongue trying not to sound pathetic Don't regret it, my point B wasn't apologetic Don't sweat it, point A was all about aesthetics I know it baffles you that I'm still standing here Open arms, naïve emotions, and you leave me every year But its clear, when you feel...
My coworker just told me that Blacks had a better...
My coworkers children make me want to get a...